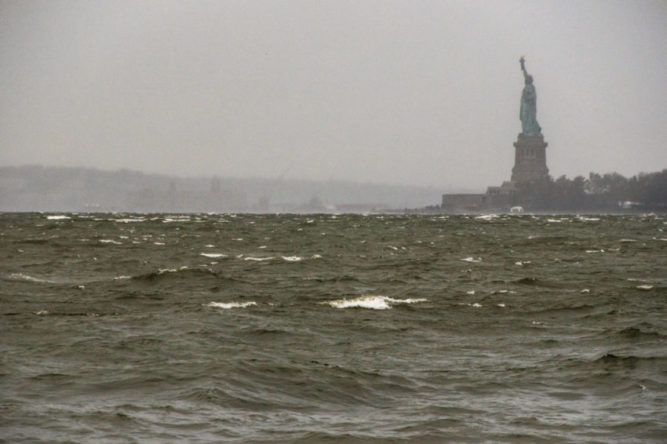 We have received so many well wishes and questions from everyone about how Governors Island fared during the storm that we wanted to post a quick update.
Our preliminary inspection of the Island shows that the Historic District, including all landmarked buildings and the Governors Island National Monument, as well as the park construction site, do not appear to have suffered any lasting damage from the storm.
That said, the Island has lost a small handful of trees and there is considerable debris around the Island, including tree branches and other material that washed ashore during the storm.
There is also some fencing that needs to be repaired.
Currently, the Island is not open for operations because it does not yet have power.
The Trust for Governors Island team, together with Turner construction and HMS Global (which runs the Island's ferry), are working together on the Island's clean up.
We are also working with all appropriate agencies to return the Island to full operations and to resume construction as quickly and safely as possible.