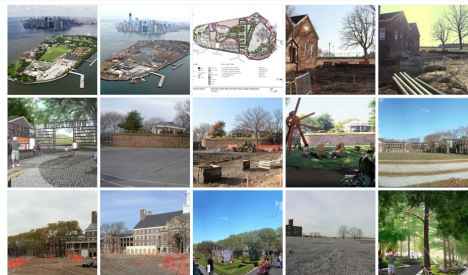 We know you can't see us out here in the middle of the Harbor in the winter, but we don't want you to miss out on all the action.
So we've added two fun new ways to peer over our construction fences. We're snapping shots on Instagram, so follow us at governors island (if you didn't just delete your account this week).
And we've started a neat slideshow on dropbox that shows construction progress in a series of before and after shots with renderings. It changes every week, so be sure to keep checking in.
And as always, can follow us on Facebook, or Twitter, or this blog, where we post a "Field Report" every Tuesday. Stay tuned!