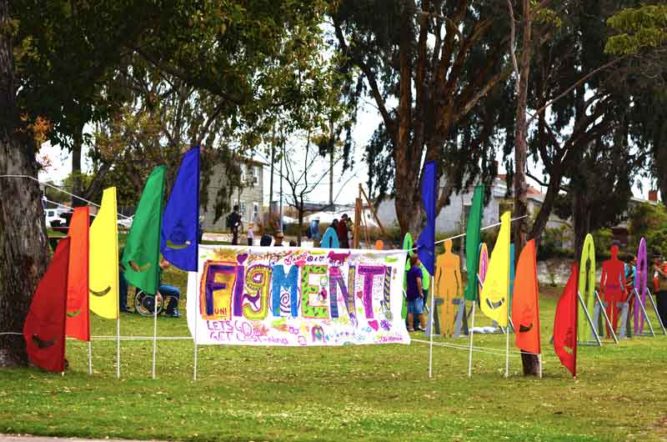 Day One of the Figment Festival was pretty amazing. Art projects are springing up all over the Island in unexpected places and if you were flying over Governors Island you might have noticed a string of balloons floating above the Parade Ground.
I hope the fantastic red white and the blue electric car is back today and I'm looking forward to the performance of the "puppets" in the Emergence show in Building 14 in Nolan Park. Figment is on today Saturday, June 28th, and tomorrow June 29th rain or shine.
We believe passionately that Governors Island is a place for the arts, for risk, for experimentation, for projects that you can't do in other public spaces in NYC.
We are thrilled to welcome everyone who has helped make Figment happen and we are awestruck by their creativity, passion, and organization.
Click here for our ferry schedule and directions. Come experience New York's Island of the Arts!
If you missed out, next time be sure to mark your calendar for next year, and bring a friend! It's sure to be a great time with the music, art, games, and more.